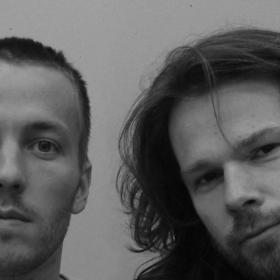 Bert & Dennis
Bert van der Grift
Bert van der Grift(1978): Studied at the Royal academy of fine arts in the Hague and has worked for
several design studios, including Sawaya & Moroni.
Dennis van der Burch
Dennis van der Burch(1971) : Self-educated. In 1995 he started his own design upholstery workshop for
design classics(meubelstoffeerderij.nl). Providing upholstery for brands including Cassina, Tecno Spa and
Vitra, it enjoys a reputation for being one of the best upholstery workshops in the Netherlands.
bERT&dENNIS design studio

In 2006, the first drawings and pictures of prototypes appeared on their website. They surprisingly fast
found there way into magazines and design-blogs. In 2008, bERT&dENNIS design studio officially started,
the first presentation took place at 100% Design(NL). The first customers of bERT&dENNIS were the new
Dutch label ZUIVER (model: Insert, Puzzled & Scotty) and the Belgium's number one design company
DARK(model: Chester).

At the end of 2008 bERT&dENNIS were selected to present their work at 'The YoungDesigners Fair' -
Interieur 08(Kortrijk, Belgium). January 2009 bERT&dENNIS were invited to present their work @ The Dutch
Corner , 'Die Kunstverrein' on the Passagen route of IMM Cologne 09. May 2009 bERT&dENNIS were
selected to present 3 designs @ ICFF STUDIO '09. Here they presented Fold, holdit and FP-block 20x20.