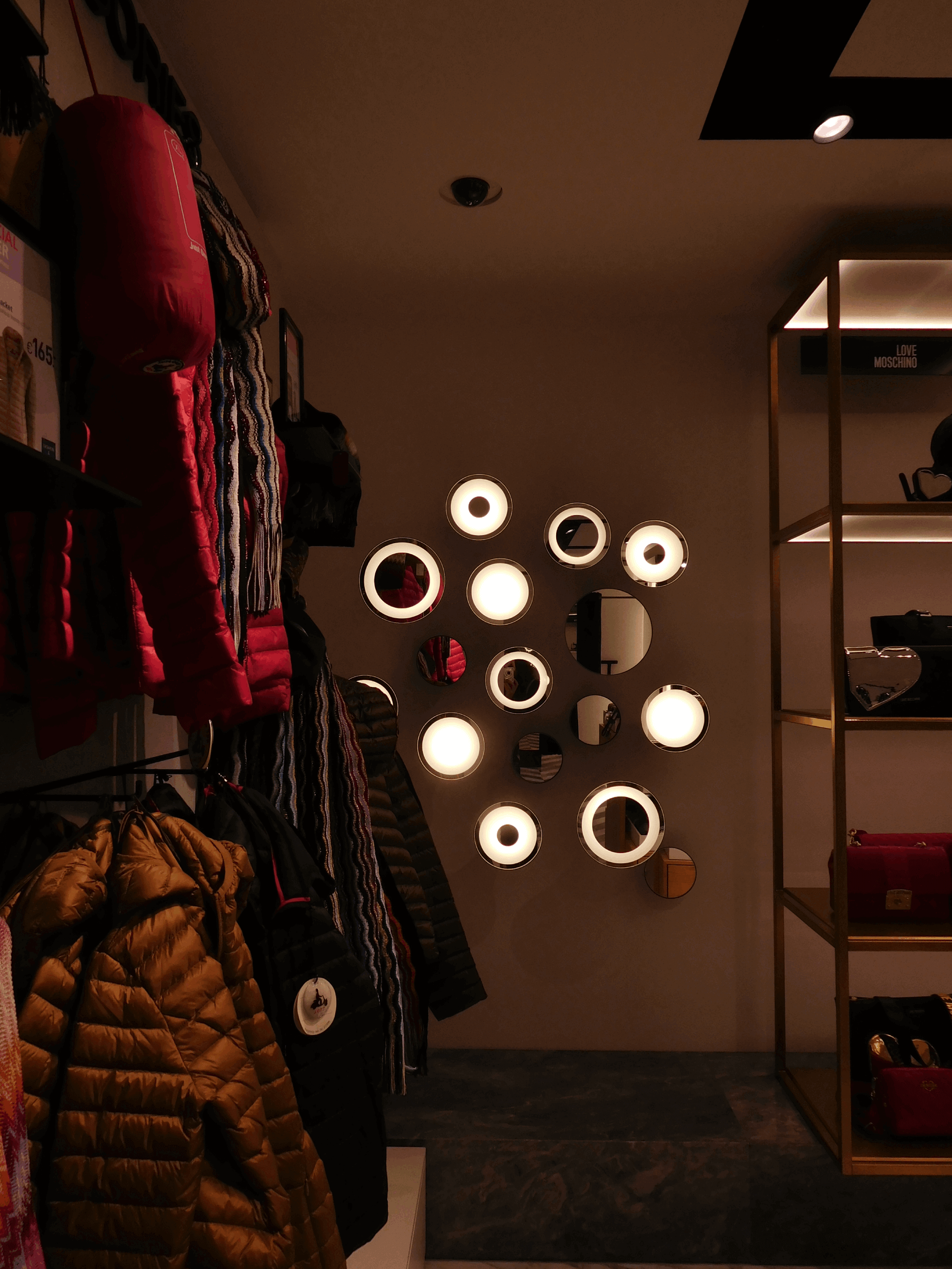 ARE YOU FLYING FROM SCHIPHOL AIRPORT THIS SUMMER?
If you are departing from Lounge 3, you might find yourself browsing Hugo Boss, Micheal Kors or other designer brands at the Fashion Gallery, lit by Studio Brink! This neat store is set apart from the other branches by its ceiling design. The black coves hide the air flow system and house our track lighting. The black is paired with led coves in the ceiling, making a graphic statement throughout the store. The coves are placed to create a design statement and at the same time to get the spotlights at the right place.
With all the brands, each with their own style and product lighting in the cabinets, it's a challenge to create a coherent overall look. The interior design pulls the space together to make it one recognisable store. The lighting is designed to strengthen this feel, and of course at the same time to show off the product at its best. Narrow beam spots are used to make the items pop. Cove lighting, nice wall lights in the fitting rooms and decorative wall lights in the store are the finishing touches.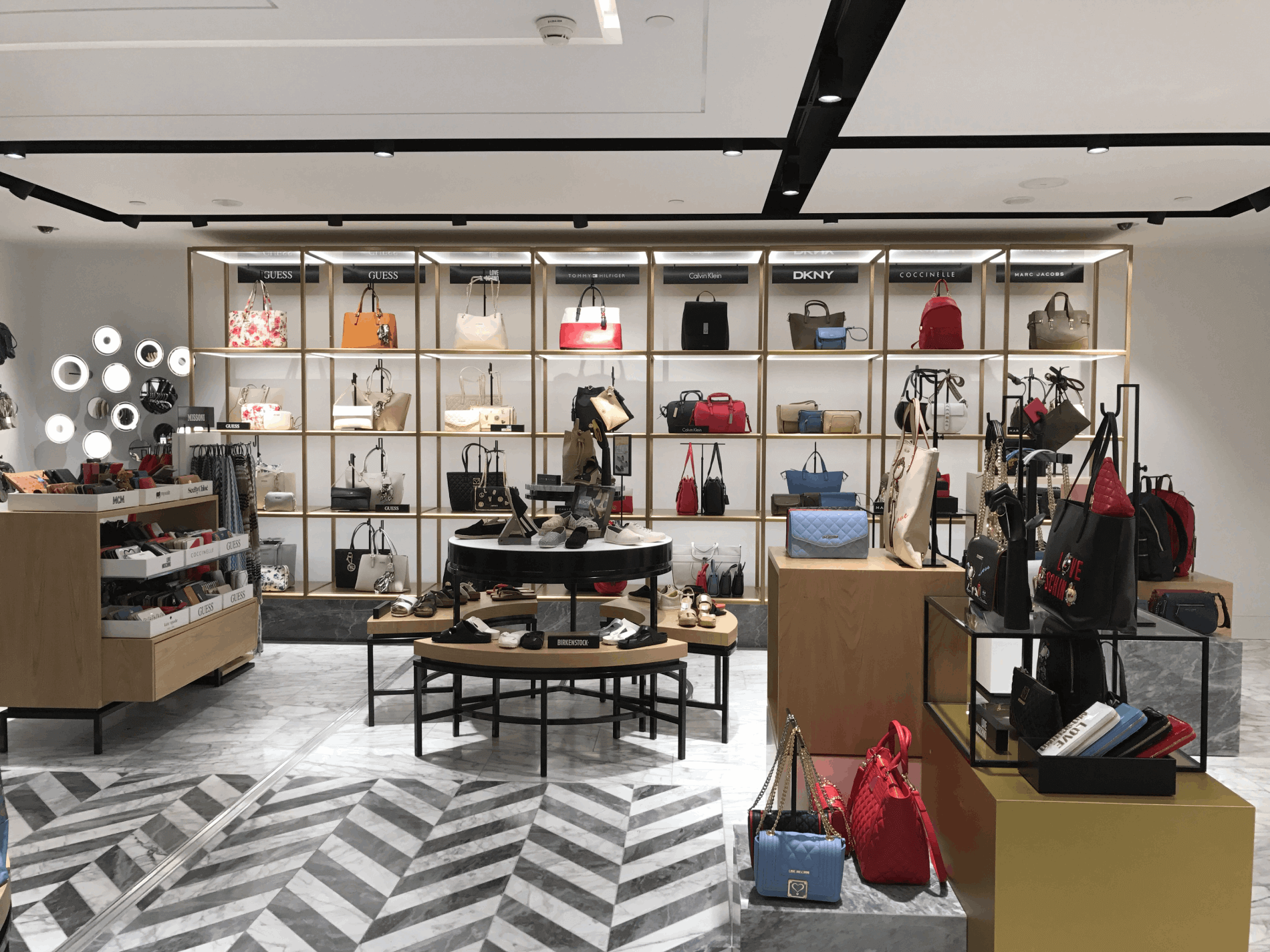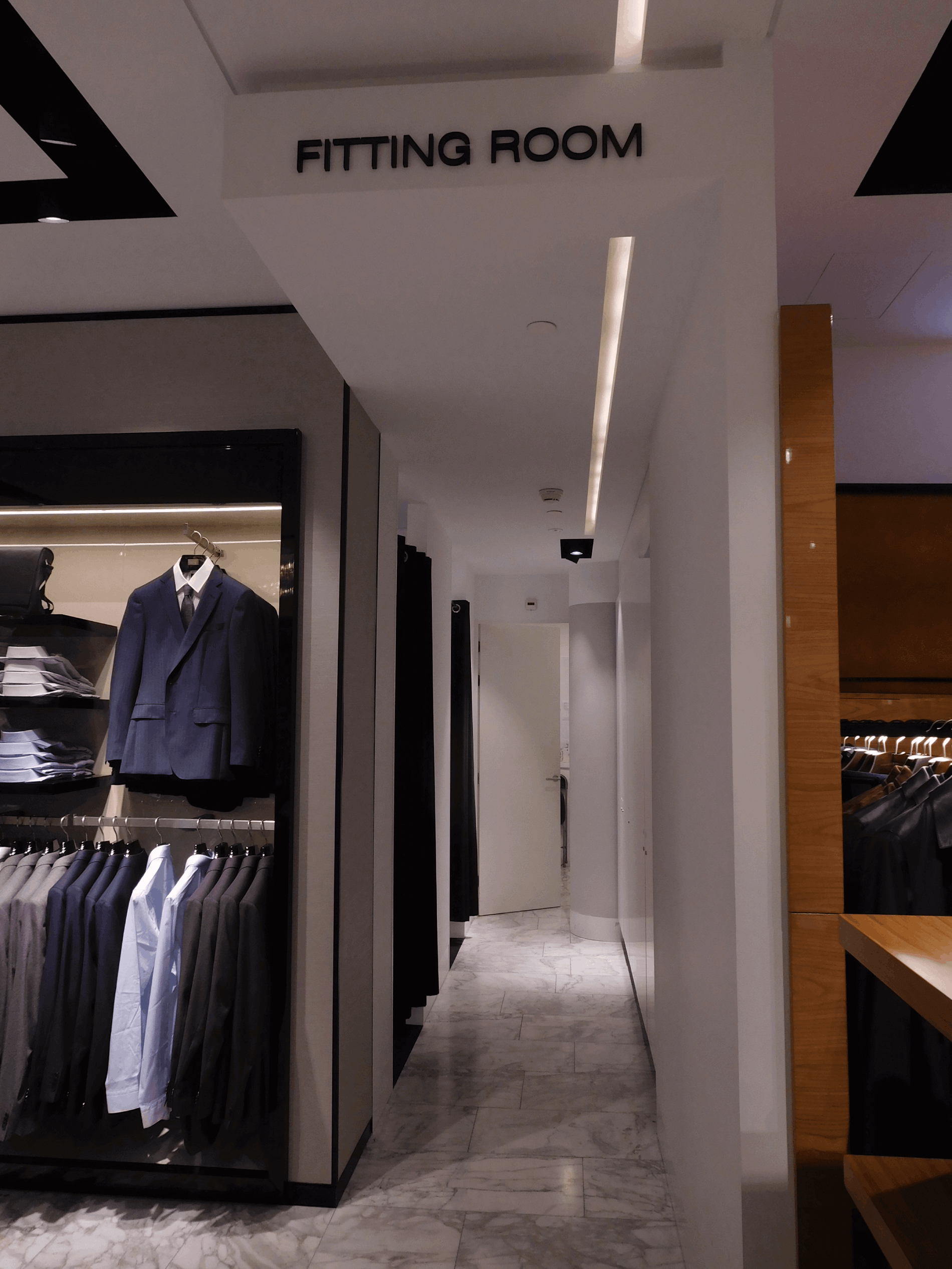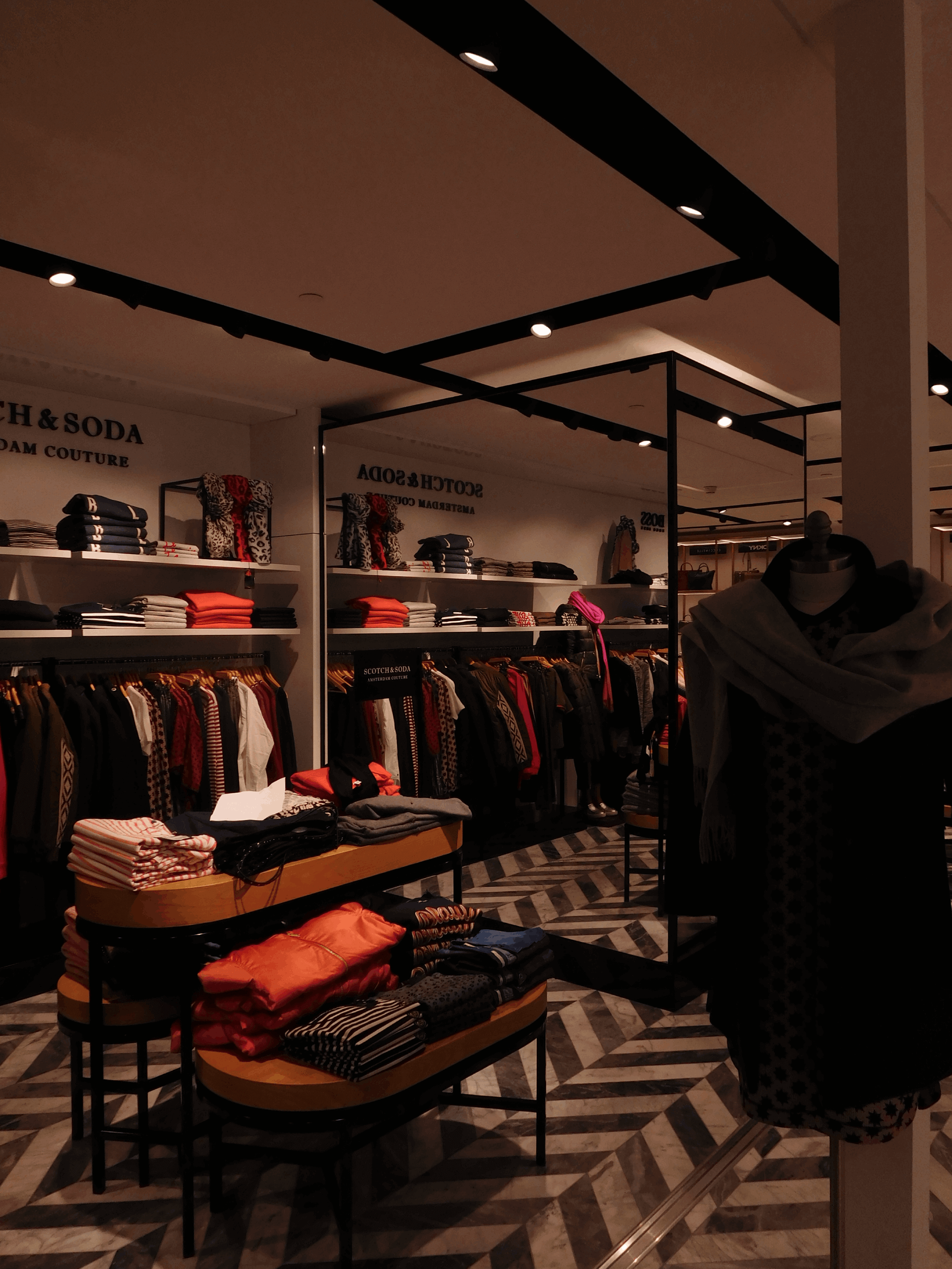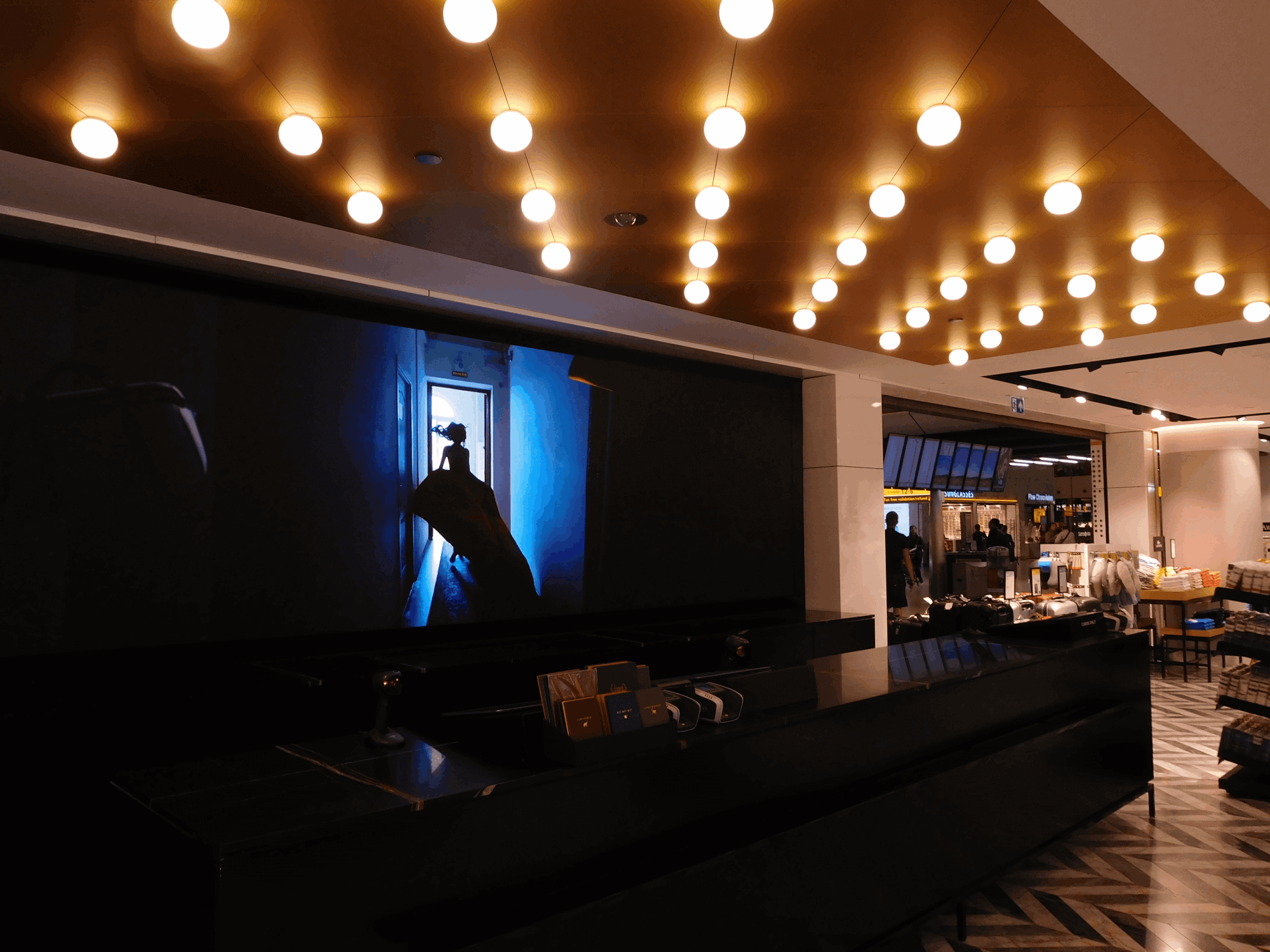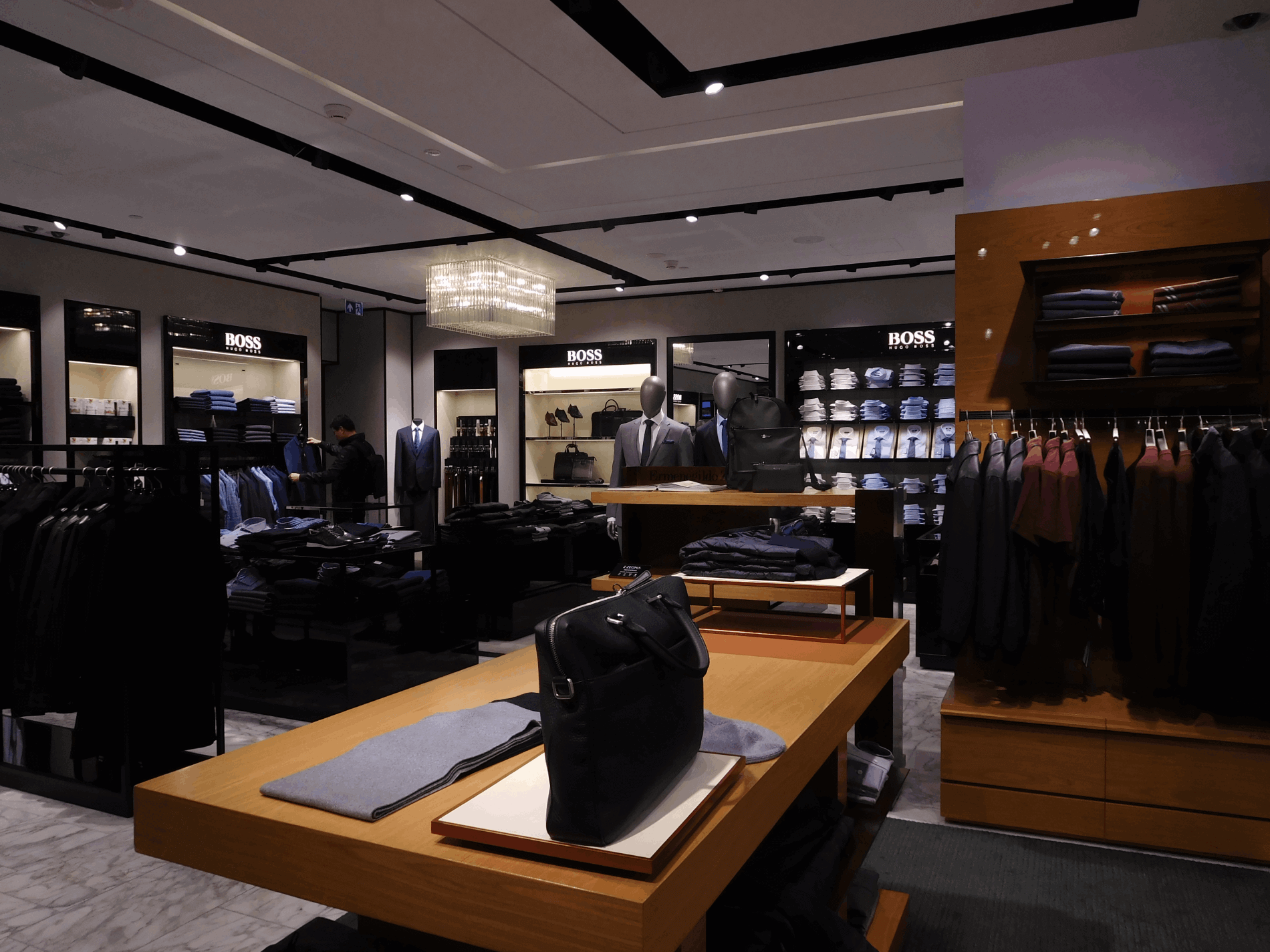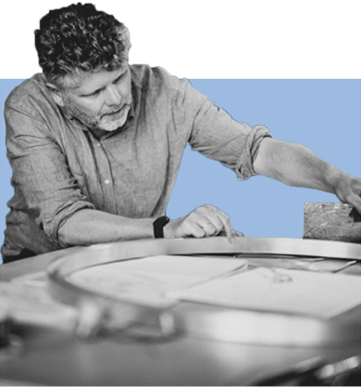 Neem contact op
Bel 0348 435065 of stuur een e-mail naar info@brinklicht.nl