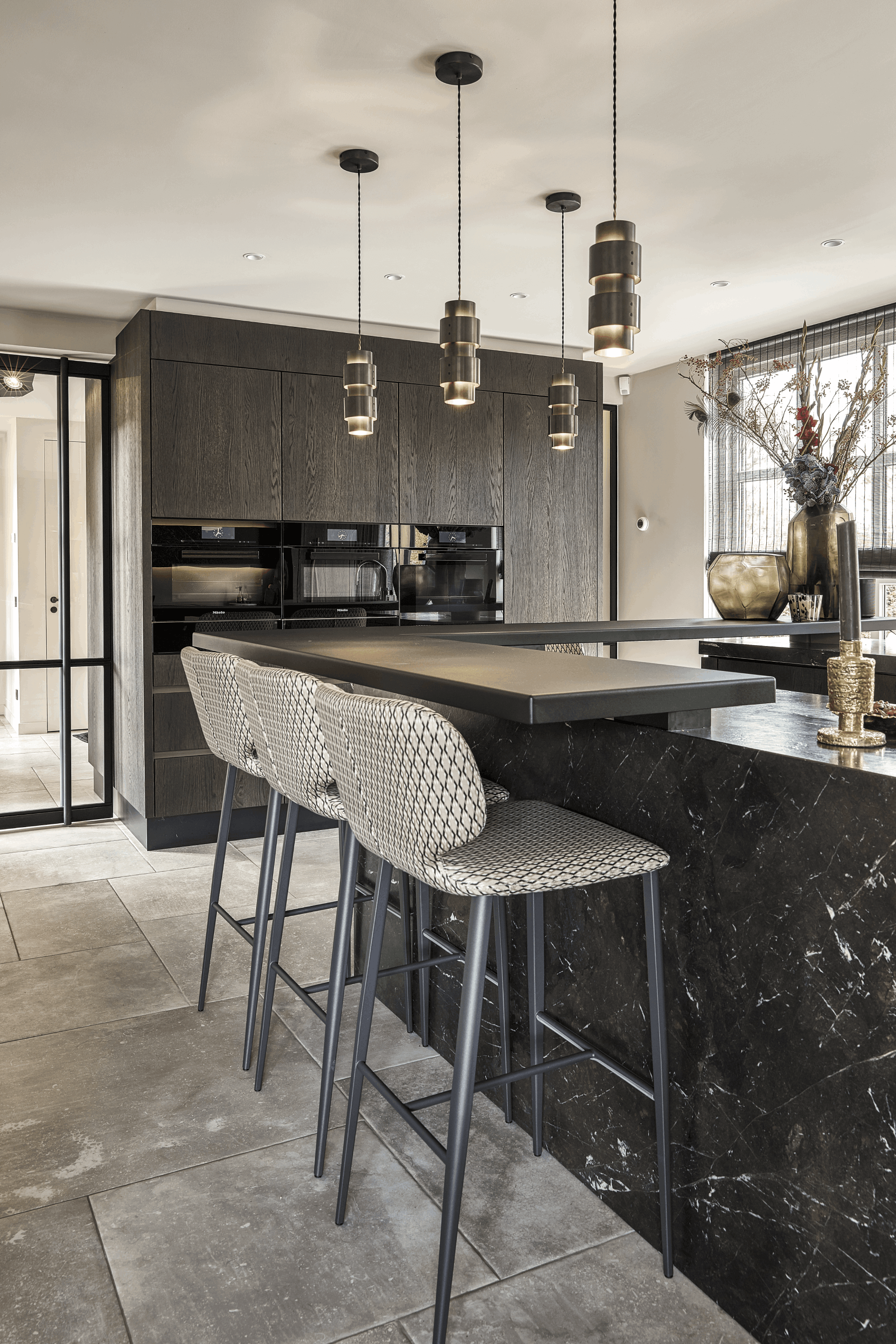 When the residents of this villa got the chance to buy the house of their neighbours, they immediately seized the opportunity. It was the starting signal for a major renovation in which light was an important theme for forging the spaces together. Together with interior designers Bernadette de Blieck and Jos van Schendel, we succeeded in completing the puzzle to utilise the space in the most pleasing way.
An essential choice was to move the kitchen and dining room. The luxurious appearance of the kitchen with a U-shaped kitchen island made of natural stone and dark wood exudes a warm atmosphere. The eye-catcher in the adjoining dining room is the beautiful Mesh Chandelier created by Rick Tiggelaar for Moooi. A new facade makes a perfect connection to the garden that now seems, to continue in the corridor with a brick floor. Here, we chose asymmetrical surface-mounted spotlights from TossB: model 25º. By pursuing these spots in other rooms, unity has been created.
The office space also breathes the same atmosphere; harmony has been preserved here by custom wooden cabinets that fit perfectly into the space. In addition to space to work, a gym and wellness are also provided. Here again a luminaire from the Belgian label TossB shines: the Round Control on the wall is a strong graphic element and combines beautifully with the black shutters and taps.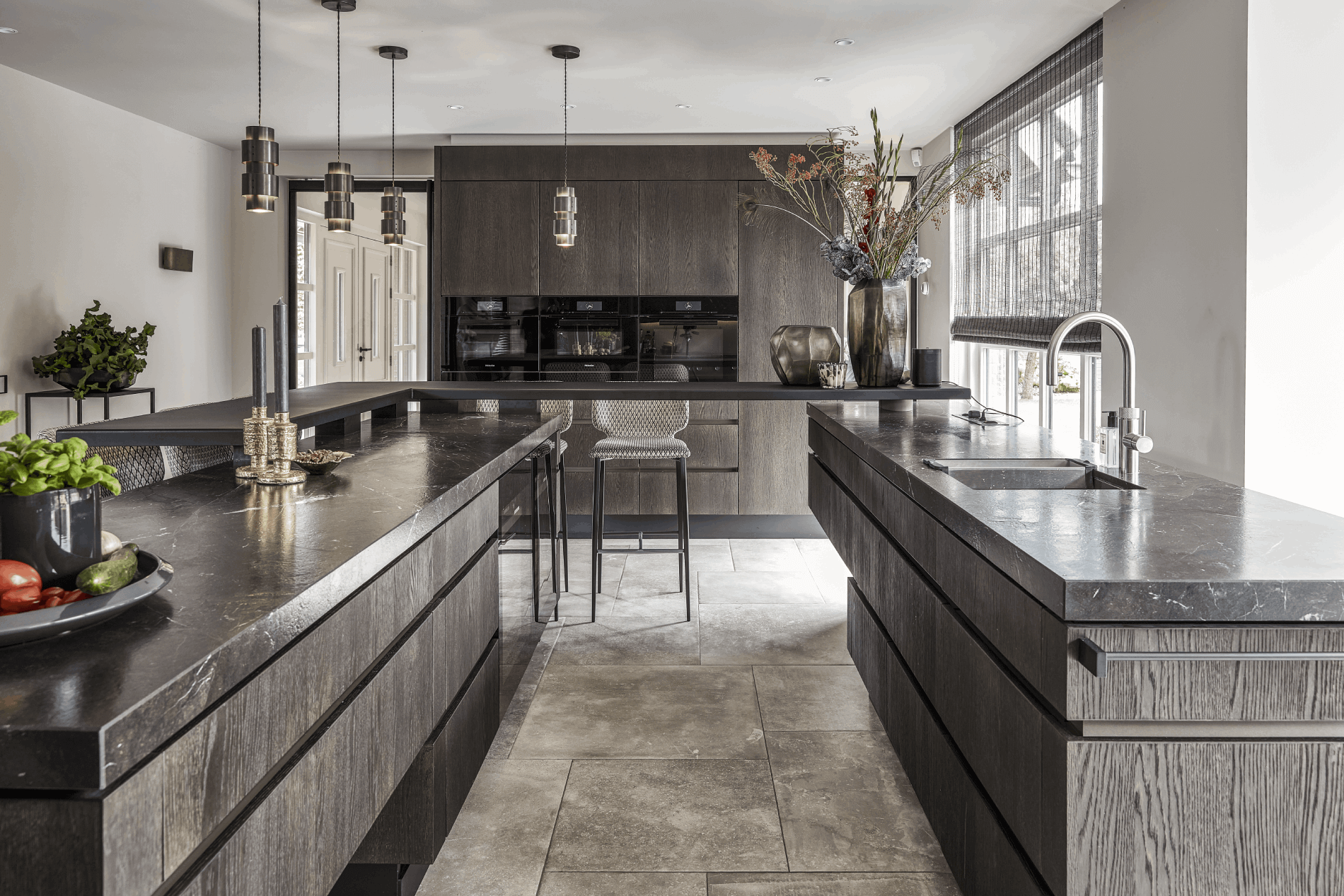 The interior and lighting plan is nowhere predictable and fits in perfectly with the wishes of the clients. Through years of cooperation with Studio de Blieck and Studio Brink, we complement each other nicely and bold lighting solutions are not shunned.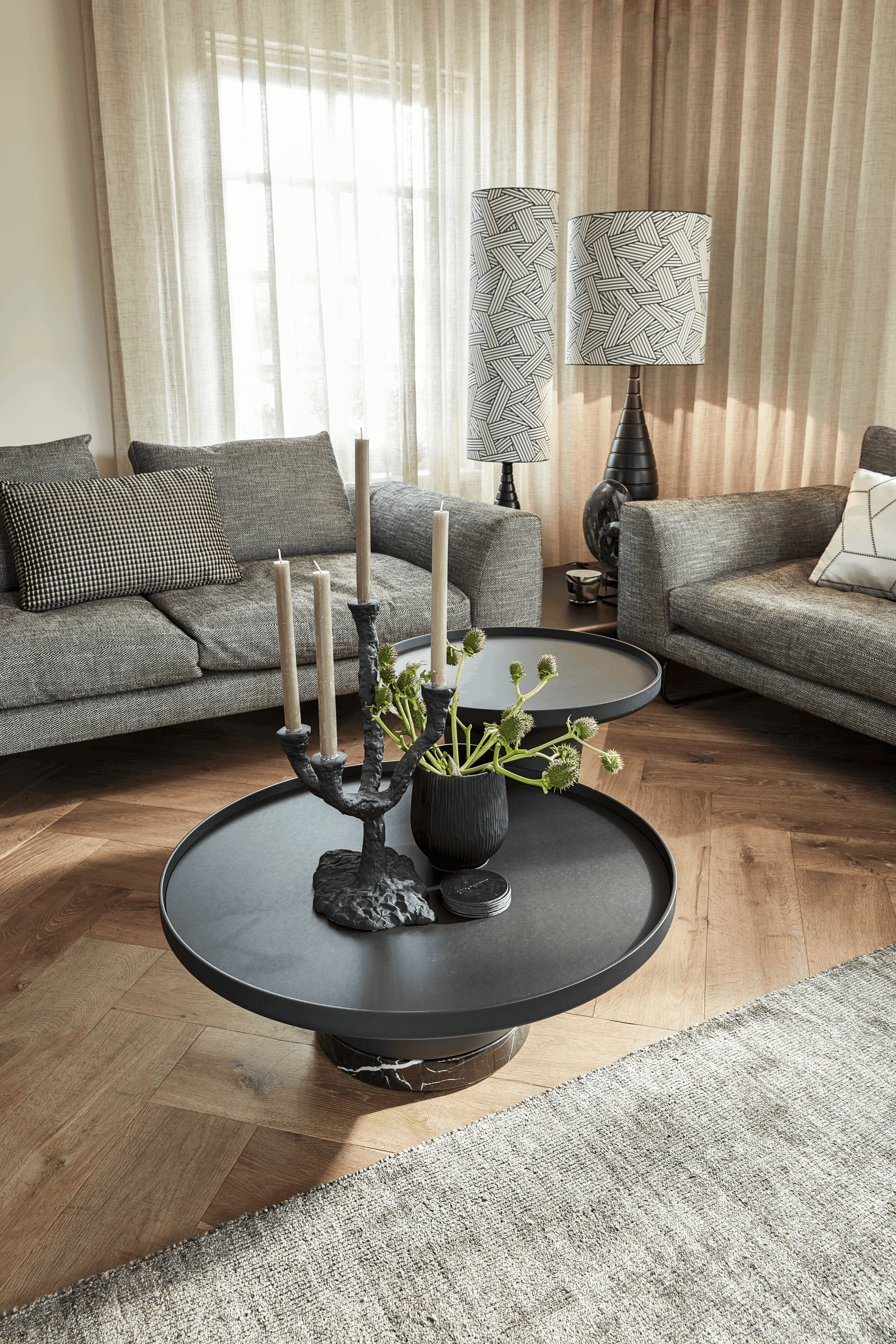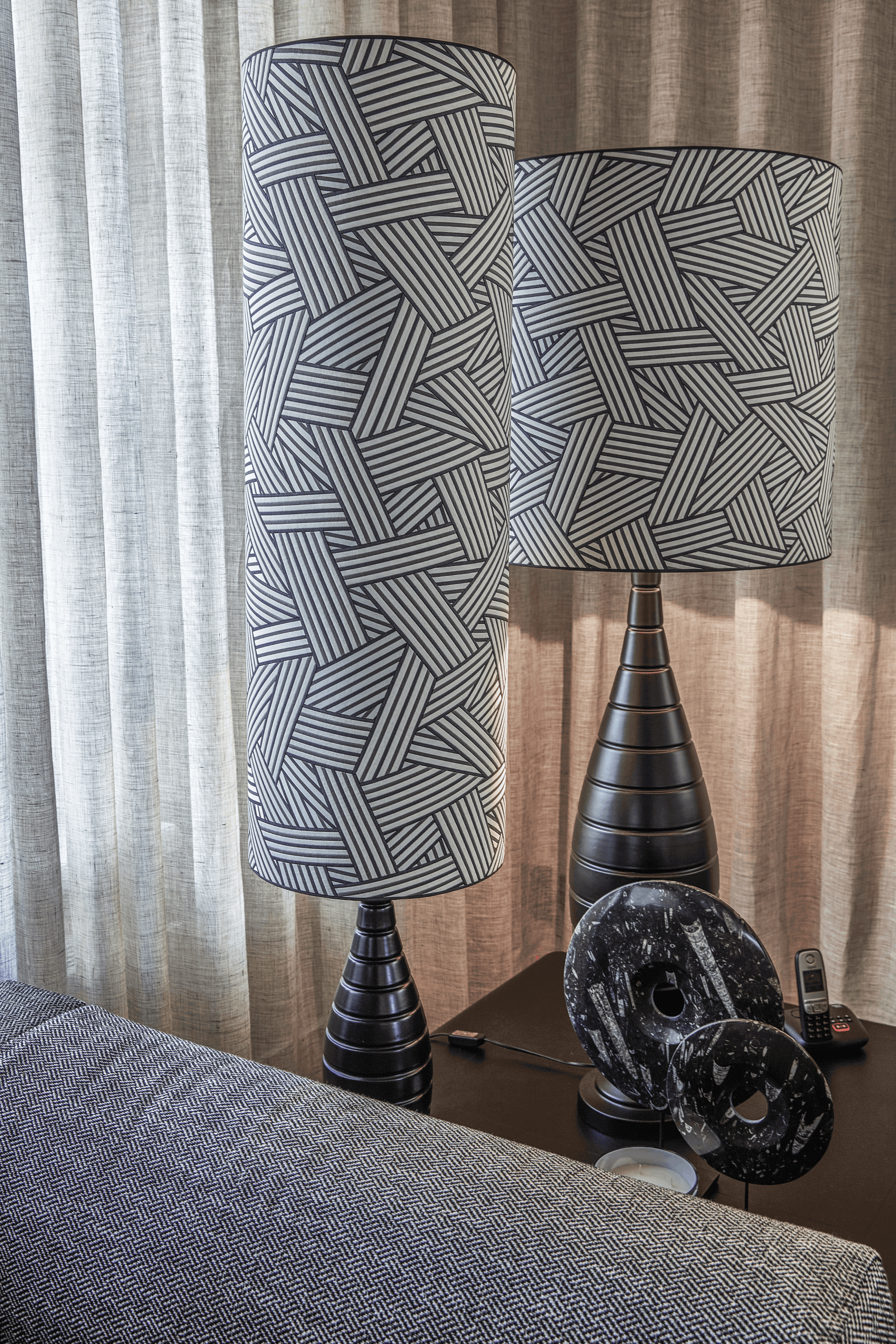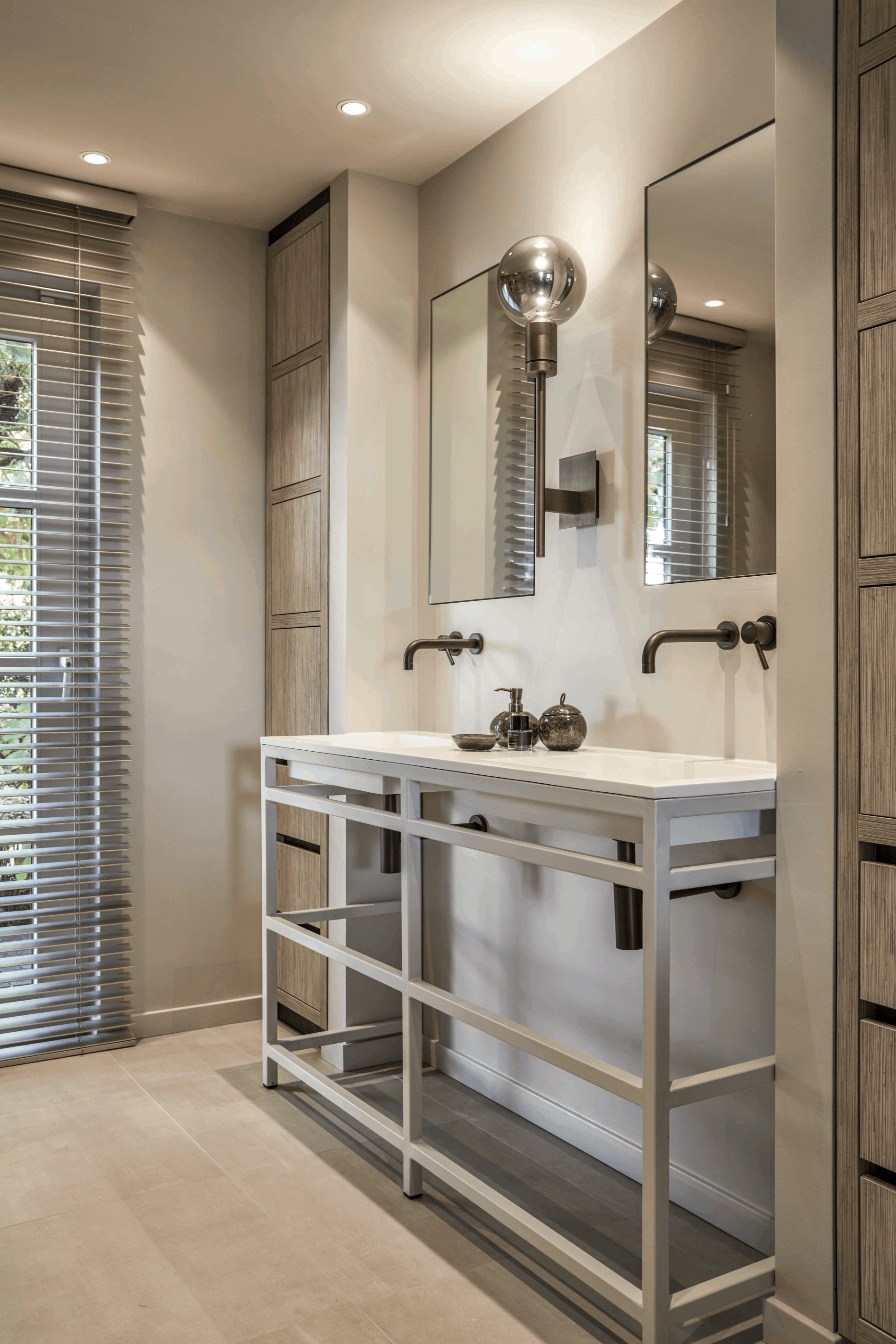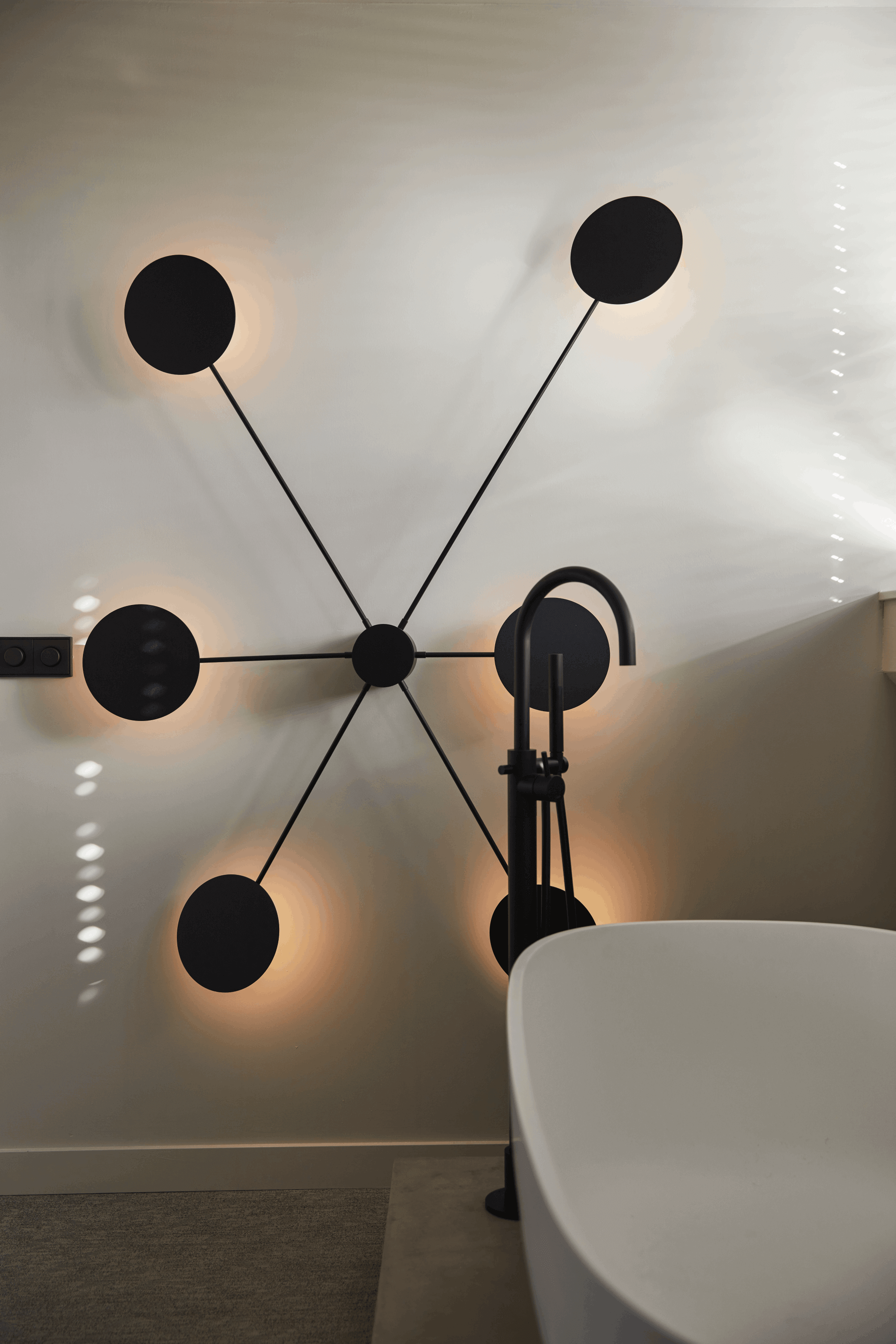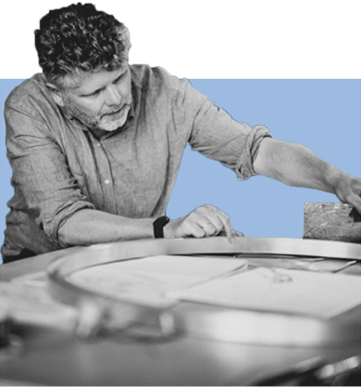 Neem contact op
Bel 0348 435065 of stuur een e-mail naar info@brinklicht.nl